• knitting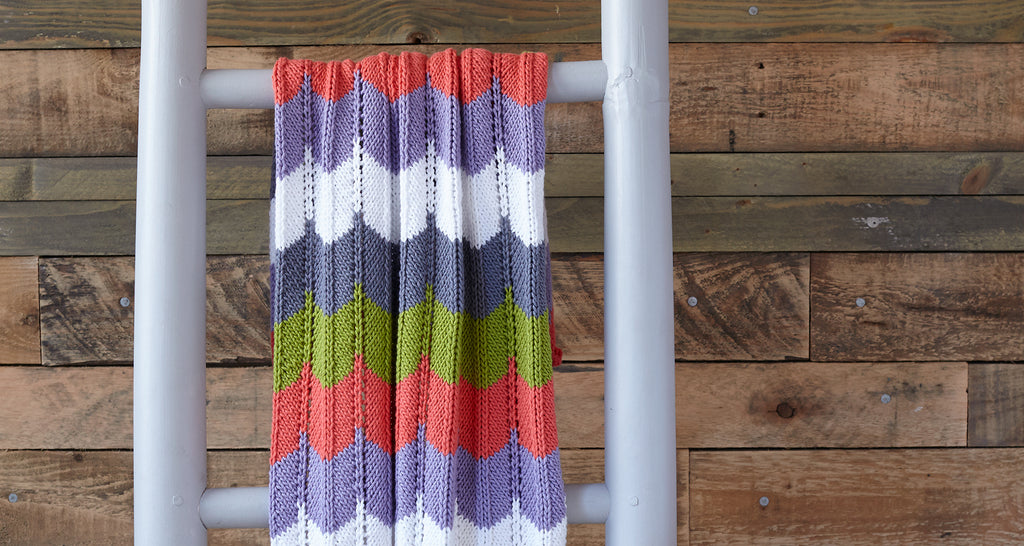 From the first car journey to an outing in a buggy, a knitted blanket will accompany a baby wherever they go. 
In this bright geometric design, the repeating pattern of increases and decreases worked in playful stripes creates a striking chevron motif afghan from 
35 Knitted Baby Blankets
 by Laura Strutt.
---
• knitting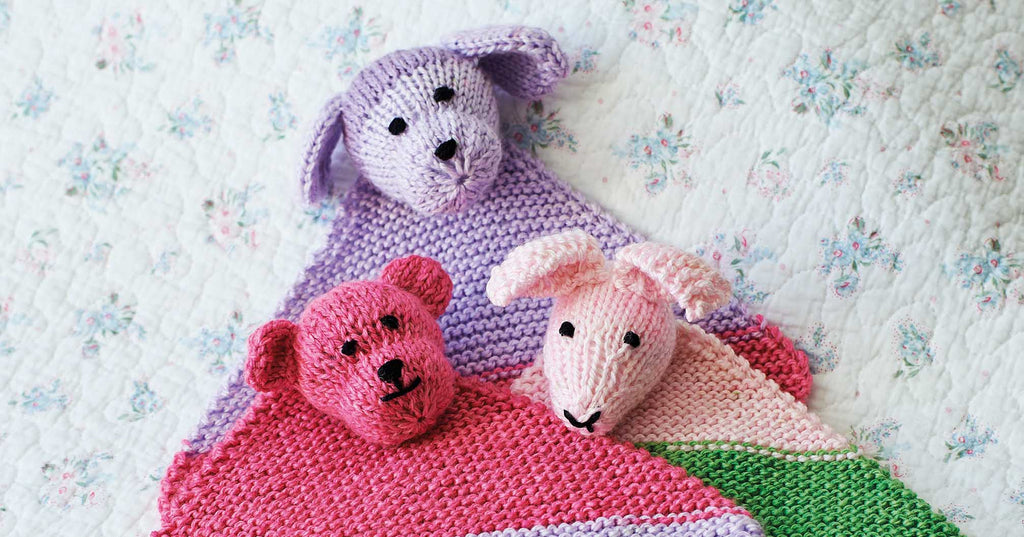 These cute animal mini blankets from 
Colour Block Knits
 are all the rage in the baby world. One ball of Bernat Softee Baby Stripes makes three blankies and three heads, but only just—you'll use up every scrap of yarn. If you run out of yarn the heads can easily be made using small amounts from your yarn stash.
---
• knitting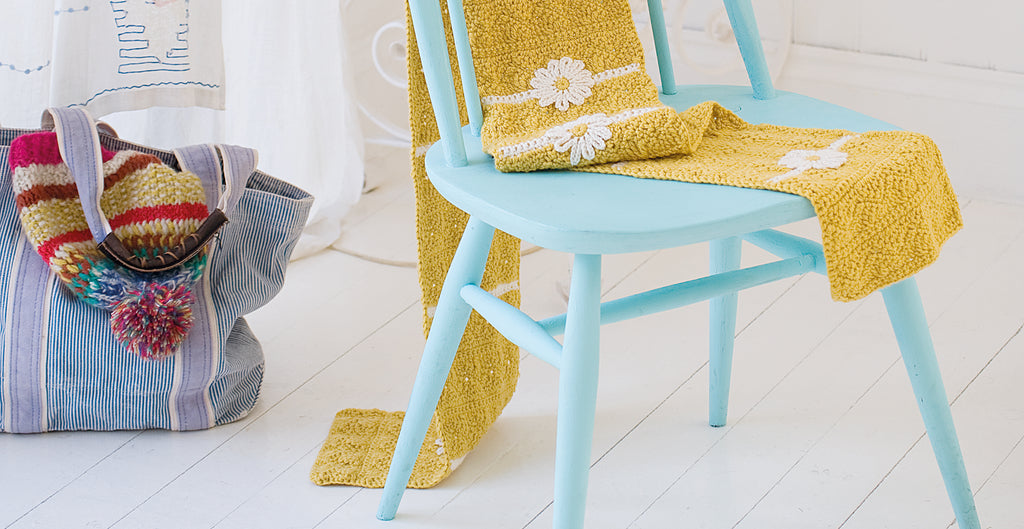 This is a really lovely stitch to use and the wave stitch is fast to work. The design makes a great scarf for men or women. Anyone can try out this simple design at home.
---
• knitting • Nicki Trench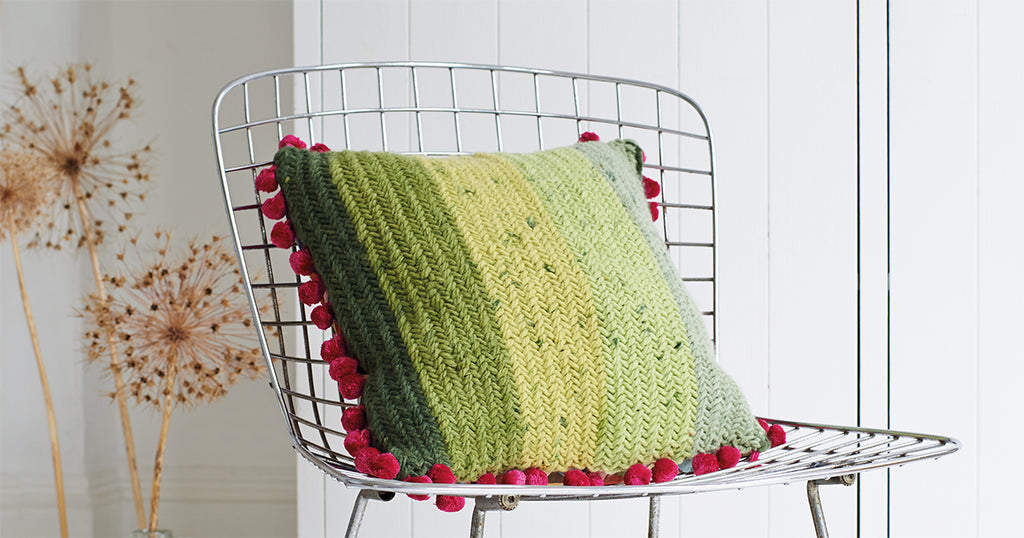 This is a really thick, padded stitch that makes a great pillow cover. The bright pink pompom edging zings out against the lovely greens!
---
• Fiona Goble • knitting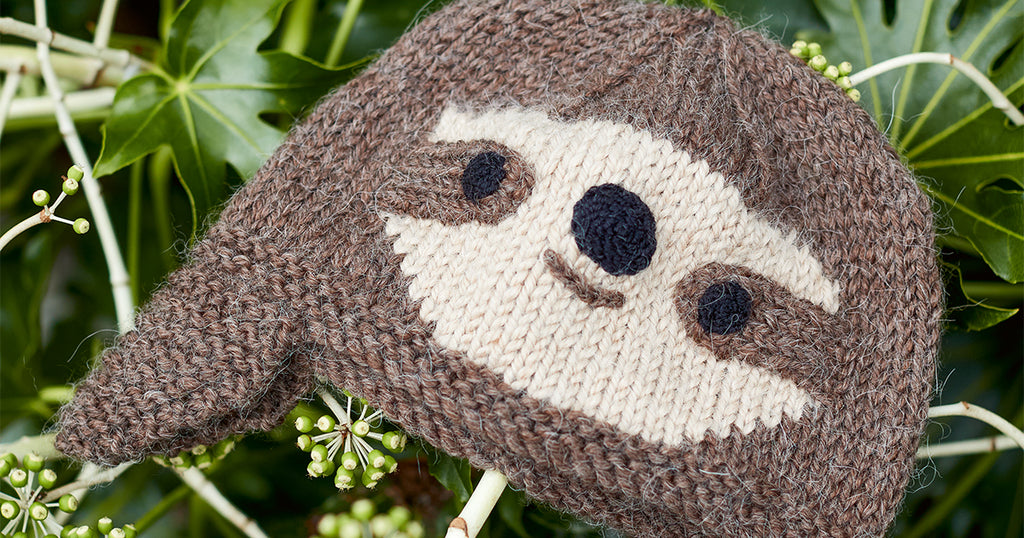 Ahead of its publication tomorrow, we have a preview of Fiona Goble's
Knitted Animal Socks and Hats
for you! Take it easy this autumn and be a bit more
sloth
with our free download of Fiona's adorable knitted hat project!