• animal • crochet • Easter • kids • Nicki Trench • yarn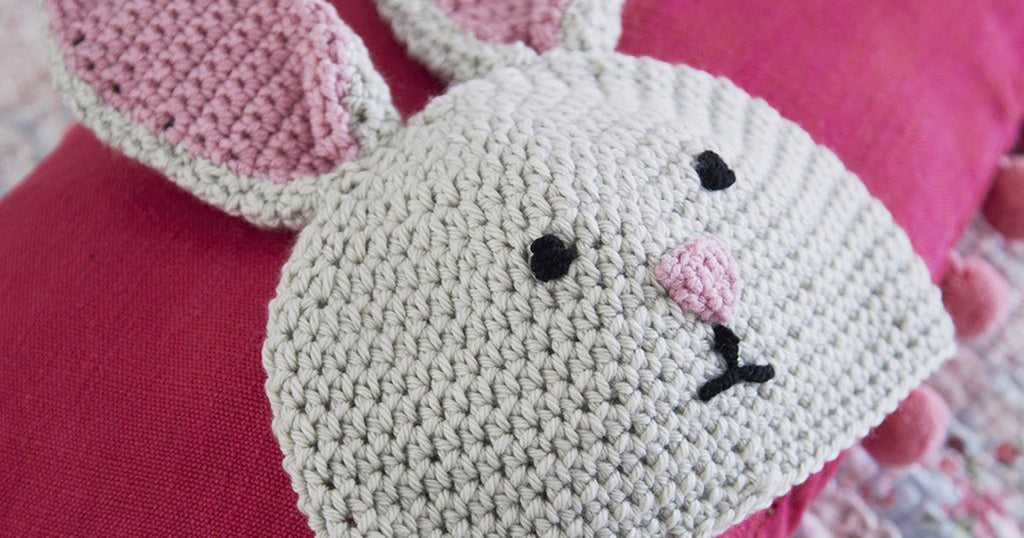 We love this cute crocheted rabbit hat and think it makes a brilliant Easter craft project, ready for kids to wear on their Easter egg hunt or on a weekend walk! With super soft Debbie Bliss yarn and floppy ears, kids will love to wear this bunny beanie, and we hope you'll enjoy making Nicki Trench's simple crochet pattern.
---
This lovely child's hat is a great, easy project suitable for a beginner, and creates a lovely gift very, very quickly! The beanie is exactly what you want from a child's hat – simple, fun, warm and easy to spot in a crowd! Follow the full crochet pattern here.
---
• crochet • Nicki Trench • yarn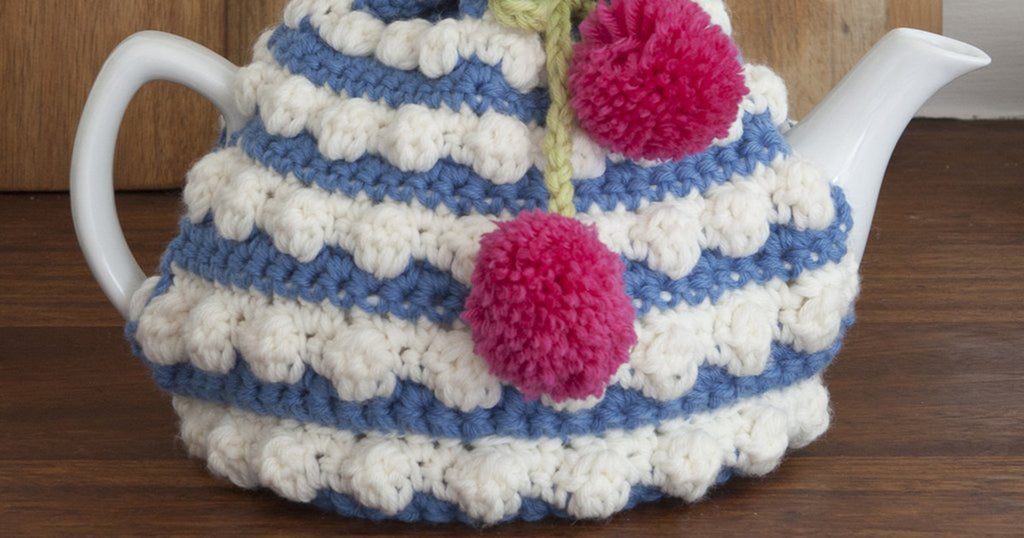 We absolutely love this tea cosy pattern from Nicki Trench's book, Cute & Easy Crocheted Cosies. With bold coloured stripes and pretty yarn pom poms, this tea cosy is both funky and vintage in style, and we think it will brighten up any kitchen! Have a go at this free crochet pattern from the book...